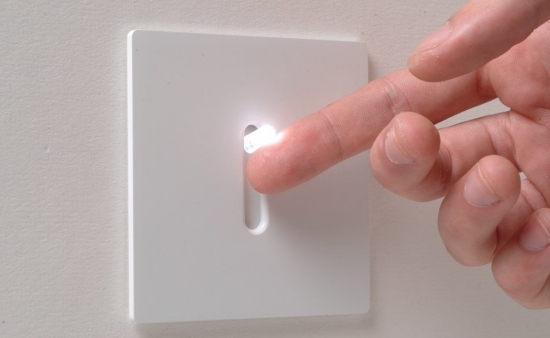 On Monday afternoons, I go to the local hospital to be a volunteer chaplain for the afternoon. I hate going.
Every Monday, there is a bit of dread that hits my stomach as I step into my professional clothes, clip on my official badge and drive to park in my official spot.  With my hands still on the steering wheel, I pray the prayer a mentor taught me when I was doing Clinical Pastoral Education at a hospital in Boston: "Lord, help me not to run."
I enter the hospital through the main doors and greet the volunteers at the front desk.  I bypass the public elevators and head for the staff elevators.  Turning the corner from the second floor desk, I enter the chapel.  Usually it is quiet and empty.  Occasionally there are staff members on their phones that I have to politely remind that it is a chapel, not their lounge.  I log on to the system, check the main census, and attempt to memorize the names of the ICU patients.  I check the census by religion which is never complete.  While some staff members are great at intake in asking spiritual preference, when they are in a hurry it's often the first question that is skipped.  Usually I only know the spiritual preference of about half of the ICU folks.
I log off.  I sit in a pew and stare at the stained-glass window.  I take a deep breath.  I pray again.  "Lord, use me, however you need me."  Sometimes I have been known to pray "Lord, please don't let me be needed today."
Then I walk out that door, around the corner and down the hall to ICU.
And somehow, miraculously, every time I pass through those doors, the switch is turned on.
I'm the Chaplain.  I'm here for you.  Whether you be a patient, a visitor, a nurse or therapist or business representative or doctor or housekeeping or internal services, I am here for you to be your chaplain.
At that point, I forget that I ever wanted to run or wanted to not be needed.  I'm actually disappointed if everyone is asleep or being bathed or whatever.  I'm ready.
I visit the sick and the elderly, the dying, the post-suicidal, the recovering addict, the mother or daughter, the brother or ex-husband.  I go in, introduce myself, invite them to introduce themselves.  If the environment of the conversation is open, I pull up a chair.  I sit and listen, and sometimes pray.  Sometimes it's just a minute.  At times it has been an hour.
I don't have a lot of time to give.  Unlike the other volunteer chaplains at our hospital, I rarely take the emergency calls because I am the one primarily home with our child.  I rarely hit the main floors, but I always make a point to go to the ICU, the ER, and the Women's Center.  While the other chaplains may get to the floors, I try to get to the new mothers, mothers-to-be, and those who have been mothers for all too short a time.  Most of the time, it is a temporary crisis.  A baby was born too soon and had to be flown to a larger hospital, but mother was not discharged yet.  It is so very hard to be separated from your baby like that.  But it will be well.  In the meantime, in that limbo between birth and being reunited, I offer prayer, comfort, and an ear to listen.  More importantly, I offer myself, to be there, for the father and/or other family members may have gone on to be with the new baby.
At times the news is not as good.  A child has been lost in miscarriage or stillbirth.  A child has been born with a birth defect that the child will live the rest of their life with.  I offer prayer, an ear to listen, and space for grief.  At times I contact the patient's minister with their permission for continued support after they leave.
I don't get to see everyone.  I probably don't even see a quarter of the people on Monday alone who are in the hospital.  Some days I wonder if it's even worth my time.  Then there will be that nurse in the elevator who says, "I'm so glad you're here, I need to talk to someone."  Or the doctor in ER who, in between running to patients says, "Pray for all of us here, we need it today."  Or the worker whose daughter is dying of cancer and she is in the chapel, weeping, where her coworkers can't find her.
In the midst of the chaos, in the midst of insurance paperwork and cost-efficiency and healing and treatments and general life of the hospital, I am there, even if for an hour on Mondays.  But more importantly, the presence of God is made known to people.  There are wonderful nurses who have called me in to pray with patients.  There are doctors who have listened to the spiritual concerns of their patients.  God is already known, but yet, when I and the other chaplains are there, we are there for everyone.  We are there for you.  We aren't going to stick you with a needle or make you do physical therapy.  We are simply there to represent the presence of God, which has been there all along.
And I realize that my fears when I arrived were my own; but when that "switch" turned on, it was no longer me, but God in me, God with me, God through me.
And when I leave, this is my prayer:
"Thank you, God, for today, and for having me be here."
I love being there.